Riverside, Calif., Names Insider as New Innovation Officer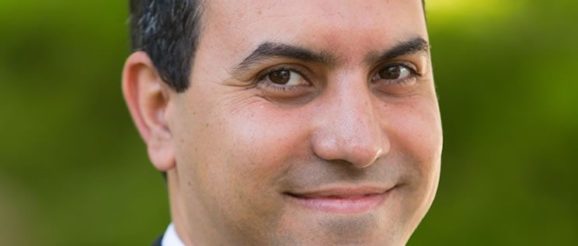 Riverside, Calif. has named George Khalil as its next chief innovation officer.
Khalil spent the past three years as the city's information security officer. He started work as CIO Aug. 27, replacing Lea Deesing, who was promoted to assistant city manager in June amid a city hall reorganization. The city announced Khalil's position change via a press release.
Khalil has experience in both the public and private sectors, having spent the past two decades working for government agencies, critical infrastructure and law enforcement. His responsibilities there have included everything from managing IT concerns around networks, servers, storage space and cybersecurity, to leading enterprise security architecture, compliance, auditing and policy development.
In the private sector, the city's announcement notes, Khalil worked for several Fortune 500 and 1000 companies, including Earthlink Networks, SeeBeyond Technologies and Sun Microsystems.
Khalil has also been recognized for his work in Riverside, with the city winning the 2017 program excellence award from the International City/County Management Association (ICMA) in relation to its work on next-gen municipal cybersecurity.
"George Khalil is a leader in cybersecurity and is especially well-regarded in Inland Southern California," Mayor Pro Tem Chuck Conder said in the release. "When he frequently brings regional IT leaders together to explore issues of common concern, we all benefit."
Prior to her promotion, Deesing held the CIO position in Riverside for more than five years, and in her new capacity as assistant city manager she continues to oversee the Innovation and Technology Department, as well as the city's police, fire, finance department, library and museum. After her promotion, Khalil was tapped to serve as interim deputy CIO.