On AI and Data Technology Innovation in the Rail Industry.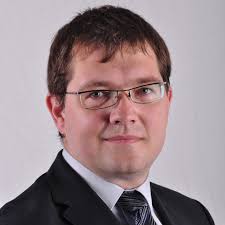 On AI and Data Technology Innovation in the Rail Industry. Interview with Gerhard Kress
In late July, Prof Zicari had the pleasure of interviewing Gerhard Kress, who is heading Data Services globally for the Rail business, and is responsible for the Railigent platform at Siemens. We discussed innovation and the use of AI and Data-driven technologies in the transport sector, and specifically how the Siemens` Railigent platform is implemented.
"I think the biggest challenge is that in the rail business we have a very large set of old and country specific regulations that date back many decades. These regulations are meant to protect passengers, but some of them are not anymore fitting to the modern capabilities of technology and instead drive cost and slow innovation down dramatically." – Gerhard Kress
Prof. Roberto V. Zicari is editor of ODBMS.ORG ()
ODBMS.ORG is designed to meet the fast-growing need for resources focusing on Big Data, Data Science, Analytical Data Platforms, Scalable Cloud platforms, NewSQL databases, NoSQL datastores, In-Memory Databases, and new approaches to concurrency control. The portal was created to serve software developers in the open source community or at commercial companies as well as faculty and students at educational and research institutions.
Roberto is Full Professor of Database and Information Systems at Frankfurt University. He was, for over 15 years, the representative of the OMG in Europe. Previously, Roberto served as associate professor at Politecnico di Milano, Italy; Visiting scientist at IBM Almaden Research Center, USA, the University of California at Berkeley, USA; Visiting professor at EPFL in Lausanne, Switzerland, the National University of Mexico City, Mexico and the Copenhagen Business School, Danemark.
Connect with us on social media and stay up to date on new articles
Computing functionality is ubiquitous. Today this logic is built into almost any machine you can think of, from home electronics and appliances to motor vehicles, and it governs the infrastructures we depend on daily — telecommunication, public utilities, transportation. Maintaining it all and driving it forward are professionals and researchers in computer science, across disciplines including:
Computer Architecture and Computer Organization and Design
Data Management, Big Data, Data Warehousing, Data Mining, and Business Intelligence (BI)
Human Computer Interaction (HCI), User Experience (UX), User Interface (UI), Interaction Design and Usability
Artificial intelligence (AI)
Morgan Kaufmann companion resources can be found hereYou can also access companion materials and instructor's resources for all our new books on the Elsevier Store. Search by author, title or ISBN, then look for the "Resources" tab on any book page. Looking for companion materials or instructor's resources for these titles? Connect below: